Meet the Family Behind Baba Bandz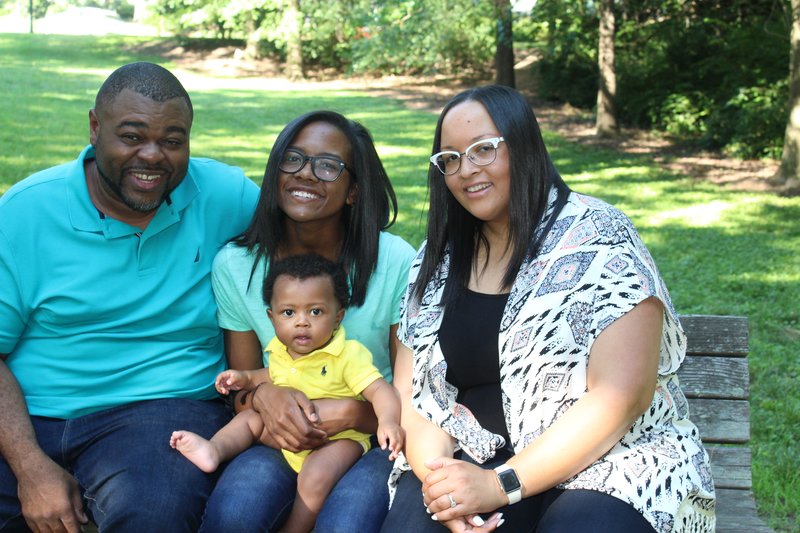 Baba Bandz, LLC is the brainchild of the Williams Family based out of Greensboro, North Carolina. From left to right, Lutrell (father), Kiyah(daughter), Latham (baby), and Malika (mother). Lutrell is a local personal injury attorney who owns and operates
The Law Office of L. T. Williams, P.C.
Malika works as the Office Manager of the law firm. Kiyah is a ninth grader attending Southeast High School. Latham is the chunky little bundle of joy who inspired the concept of Baba Bandz.
Baba Bandz was created by Malika and Lutrell Williams not long after the birth of their only son, Latham, in December of 2015. It is true about necessity being the mother of invention. When Lutrell would feed Latham a bottle (aka baba) that had previously been made, he would always ask Malika what time the bottle was prepared. Sometimes Malika would have a general idea, but many times she would not really remember. Being a mother to a teenager and newborn in addition to being the Office Manager for Lutrell's law firm, the timing of each and every bottle was not at the top of Malika's list of things to do. This often led to the dilemma of whether to risk giving the baby potentially spoiled formula or risk throwing away expensive unspoiled formula. Lutrell thought that there must be a better way; thus, Baba Bandz was born. Malika and Lutrell tweaked the design until they had a product that they strongly believed would be a benefit not only to themselves, but also to other parents and caregivers around the world.

And yes, the footprint in the Baba Bandz logo is Latham's actual footprint. :)