Baba Bandz is a patent-pending baby bottle timer device. You simply stretch the band and place it around a baby bottle, then you use the plastic indicator clip to mark the time that bottle was prepared. This takes the guesswork out of trying to remember whether or not the milk or formula in an unfinished bottle has exceeded the time for which it is deemed safe to consume.
Baba Bandz comes in two different styles. One is the original Baba Bandz, which is simply a plastic indicator clip attached to the band. The other style has a rewritable Name Block as part of the band.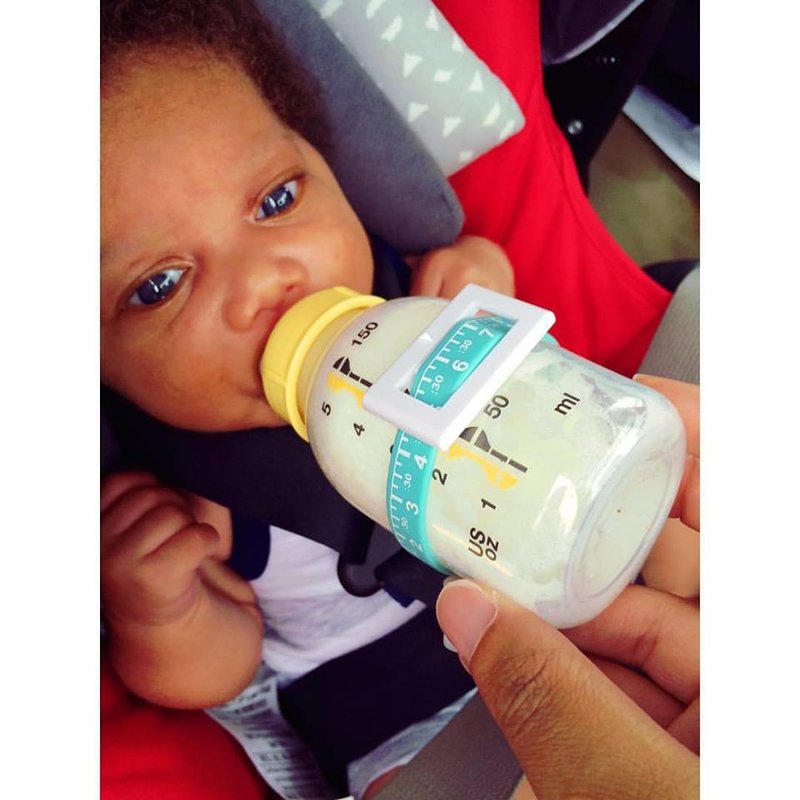 This allows space for parents and childcare providers to write a child's name or other pertinent information directly onto the band. It can be erased by firmly rubbing with one's finger.
Baba Bandz is reusable on different bottles; however, it is best to limit the number of bottle transfers so as not to compromise the integrity of the band by excessive stretching. If a Baba Band breaks for any reason within 30 days of purchase, we will replace the broken band with a new one. Simply retain the indicator clip, and the new band can be reattached to it.
All Baba Bandz are dishwasher safe. Thus, once attached to a baby bottle, the Baba Band becomes a part of that bottle and does not need to be removed.
WARNING: Baba Bandz is not a toy and may be a coking hazard if not securely attached to a baby bottle. Do not allow baby to use bottle with Baba Bandz unsupervised. Do not use Baba Bandz if there is noticeable damage to the band as it could break and become a choking hazard.